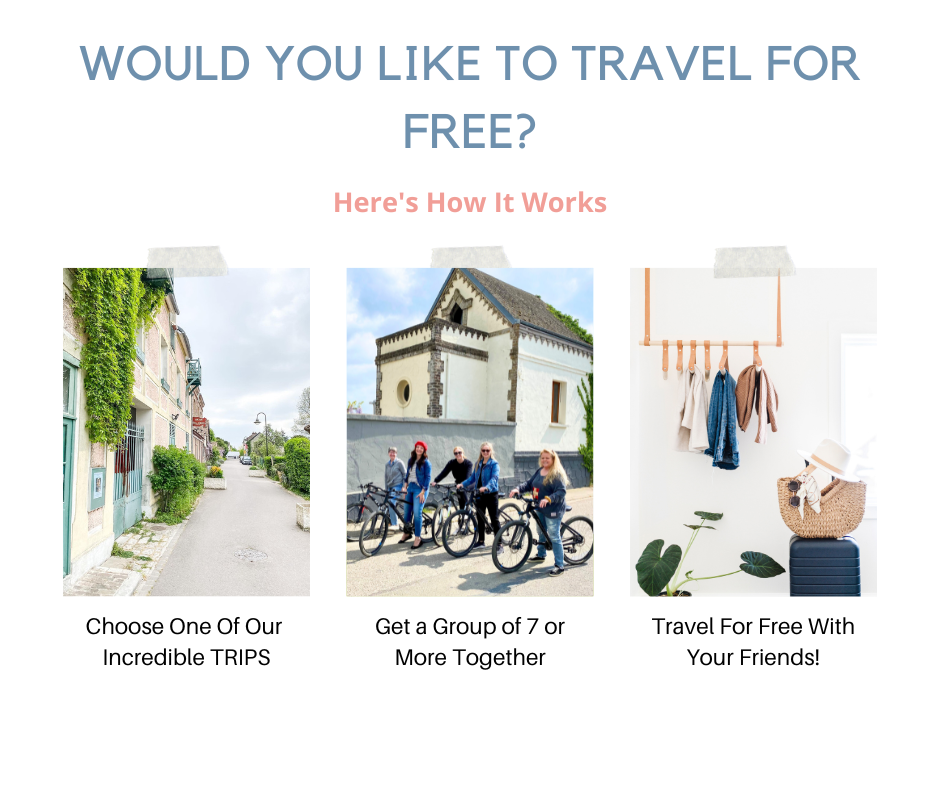 Are you dreaming of visiting one of my awesome retreat destinations or going on an adventure with fun friends, clients or colleagues? I've been planning travel for over 20 years and have the tools and contacts to help you plan a wonderful experience. Do you want to travel for FREE or at a discounted price? Want to plan a trip with 7 or more friends?
We can help everyone in the group save-and your spot could be FREE.
Together, Let's plan a trip that's the perfect fit for you and your group. Let me know what your looking for…Relaxation? Antiquing? Wine Tasting? Let's do it! I'll do the heavy lifting and you just have a great time!
The Number of Trips Per Year Are Limited
Get in Touch Now!