On Capturing Moments and Feeling Beautiful
I met Millie in an online business course and when I looked at her work, I was blown away.  I had never had a portrait done and was interested in one to memorialize an upcoming VERY BIG birthday.  What happened after that, is the stuff that dreams are made of. I arranged for a small group of women to meet with Millie in Italy and she photographed us in an old historic Palazzo home in Tuscany (WOW)  The results were astounding; you see Millie is not only a super-talented photographer, but she was a model in her home of Serbia …so she really gets all angles of it. Literally.
What I didn't know was that she had given up a Law Career to follow her passion and raise her son. Her daring choice will inspire you.
---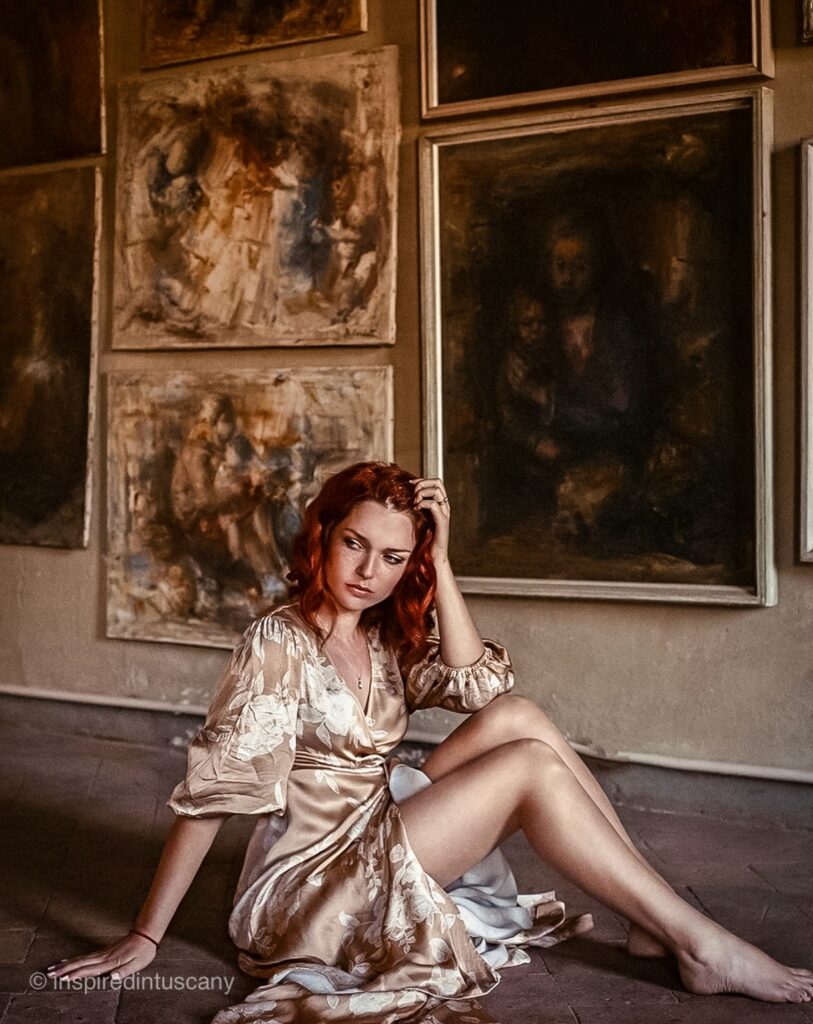 DW: Your talent speaks for itself, but I want people to understand all of the things that make you different from other photographers.  What you do is actually an experience!
MP: Thank you, Dana. Yes, I like to make the photoshoot and the planning around it a unique and unforgettable experience for my clients. This is truly so much more than pretty pictures, this is about valuing yourself, accepting your own beauty, making memories and capturing them forever in a form of art.
I take time to really get to know my clients, know how they feel about themselves, their fears and insecurities, their dreams. Only then am I able to make a portrait that really represents that person in the best light. This is always a great and often moving experience for me as well.
I was modeling for a long time, which comes very handy now. I can easily make anyone feel and look good in front of my camera. Posing people may as well be a whole science, it may be the most important part of portrait photography!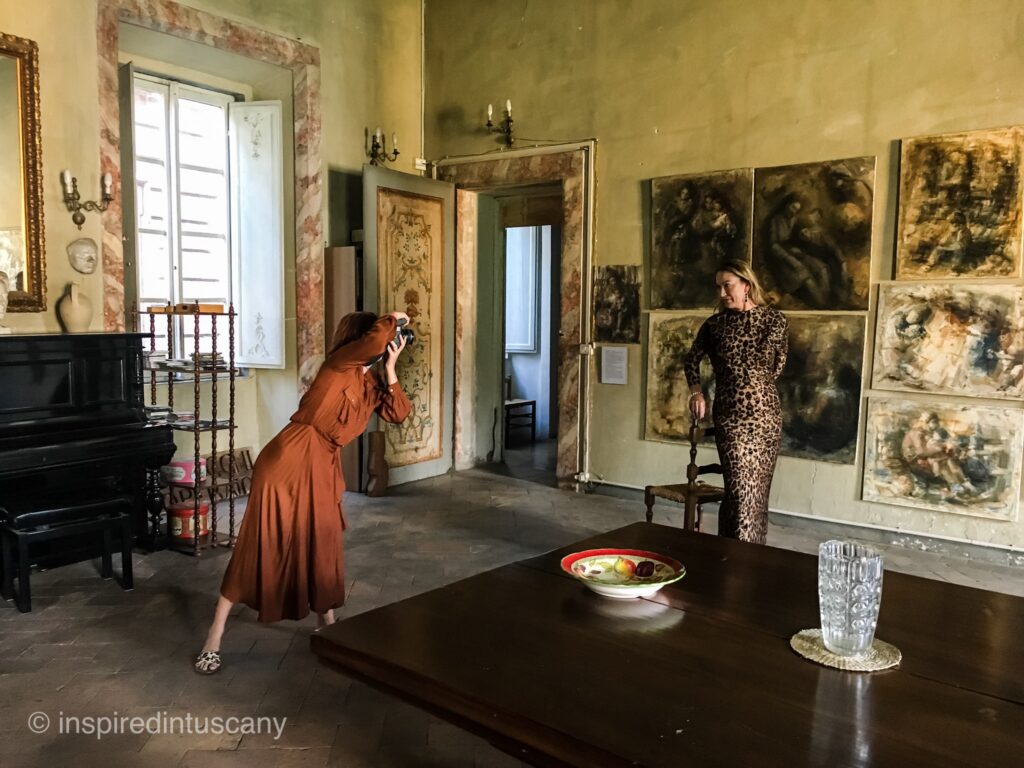 DW: Can you share a few details from the process itself?
MP: Absolutely. I meet my clients in person for a consultation, together we plan all the details and get to know each other. I style their wardrobe, professional hair and makeup on the day of the photoshoot. The photoshoot can be a scary thing for many, but once they realize they have my complete support, even the most camera-shy people relax and enjoy the process. I direct them in posing, help them with their facial expressions and take care of any little detail that will make their portrait into a work of art.
DW: As you know, I wanted photographs to represent this specific time in my life, what do you find is the motivation for most women?
MP: Firstly, I am so glad that I am the one who took those portraits of you and yes, this is usually the kind of motivation other women ( and often men) have. Time flies and our memories fade, we are only human. Having a beautiful portrait of yourself becomes the most precious thing you possess down the road. An heirloom.  I still hear excuses like "this is not for me", "I am not a model", "I am not pretty enough". I listen, truly listen until the client trusts me enough to go on this journey together, the results are everything. I see self-acceptance, gratitude, happy tears, self-love, appreciation, and no regrets.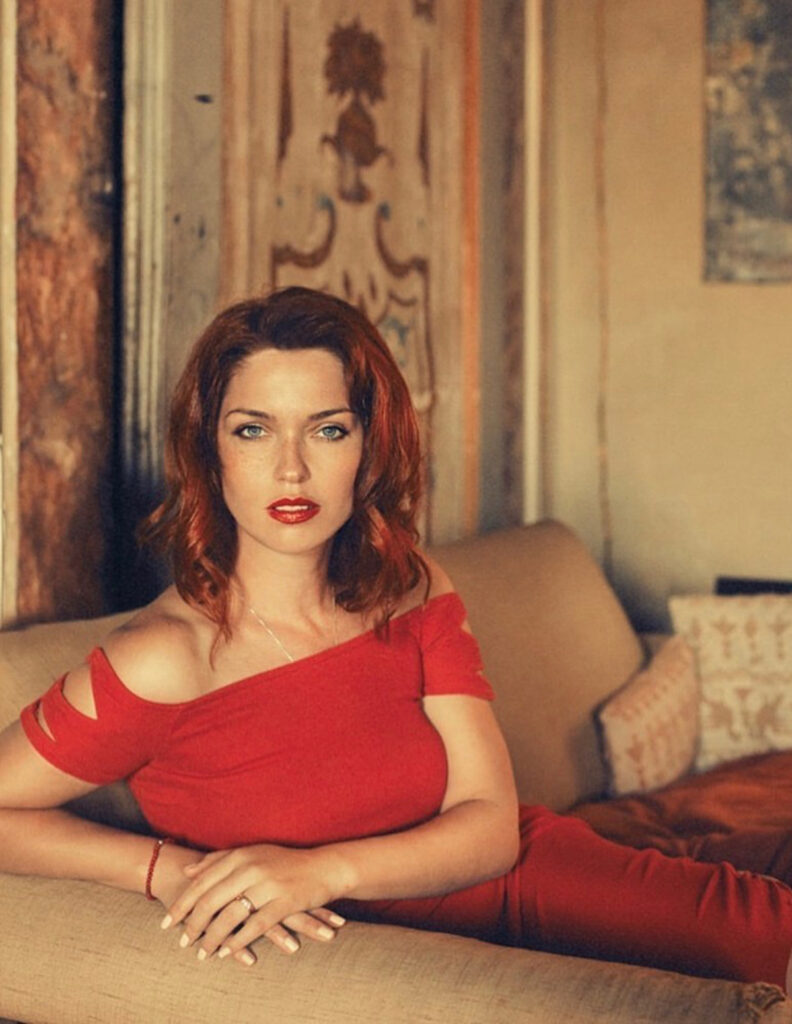 DW: Speaking of no regrets, How did you get into photography? I know that you were working on a Law Career?
MP: I love this question. My whole life I thought I would be a lawyer and do photography as a hobby. Now it seems like it is going to be the other way around. I put my lawyer career on hold when my son was born and his birth changed everything for me. I wanted to do something that would give me enough freedom to be my own boss, create things on my own terms and have enough free time to spend with my son. I let the creative side of me lead, and I truly found my place! I get to create a business and life that I love, and I get to spend most of my week with my son!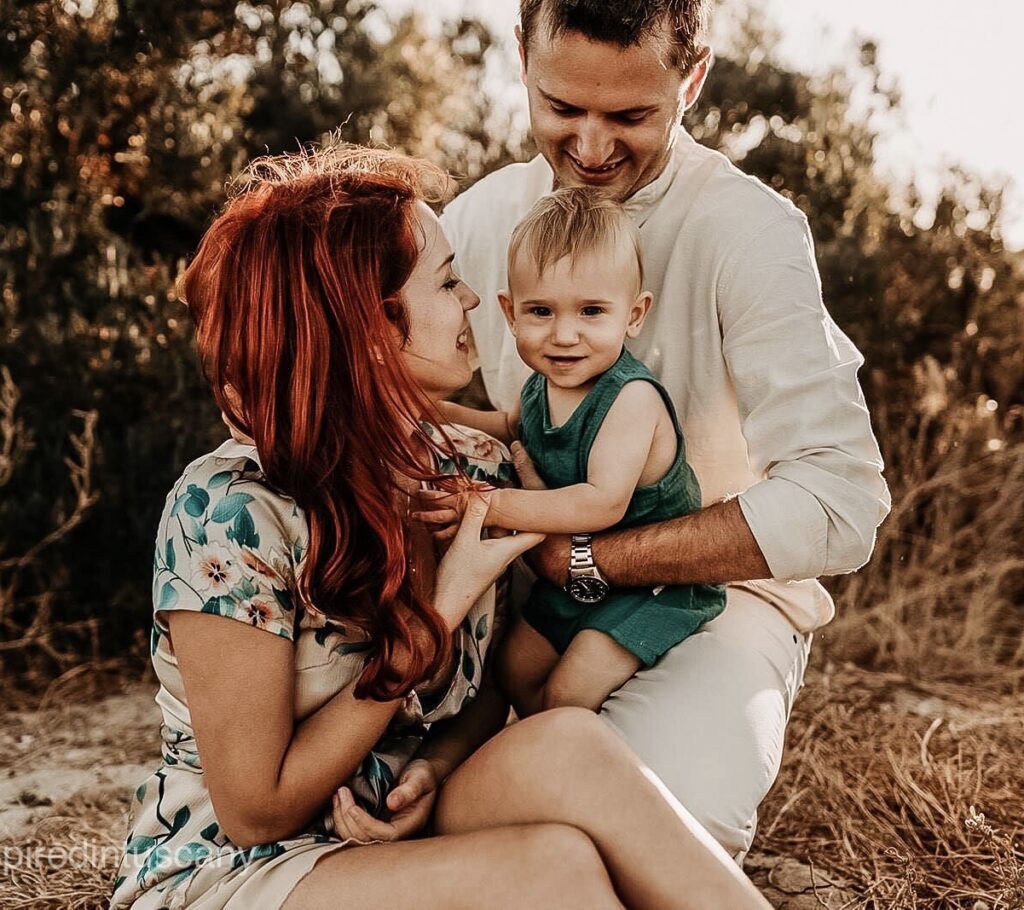 DW: I know you have won many awards for your photography; can you tell me your goals as a professional?
MP: To keep winning awards! My goal is to become a Master Photographer myself one day. I want to expand my business from Australia to worldwide. I want to travel and photograph clients anywhere where I go. Italy was one of those experiences that happened thanks to you! I am planning a big trip to the USA next year and of course Europe again!
DW: Can we do this again next year in Italy? I'd love to invite more people to join us!
MP: We most definitely can. Italy, with its breathtaking small streets and old buildings, is a great inspiration for me, as well as for the subject in front of my camera. I discovered that everyone I photographed there truly found their peace and found their soul…the results were stunning.
DW:  How can people contact you?
The best is to contact me through the contact form on my website www.arabellablue.com