POSTPONED

Join us on an
Antiques Buying Tour to Paris & The South of France!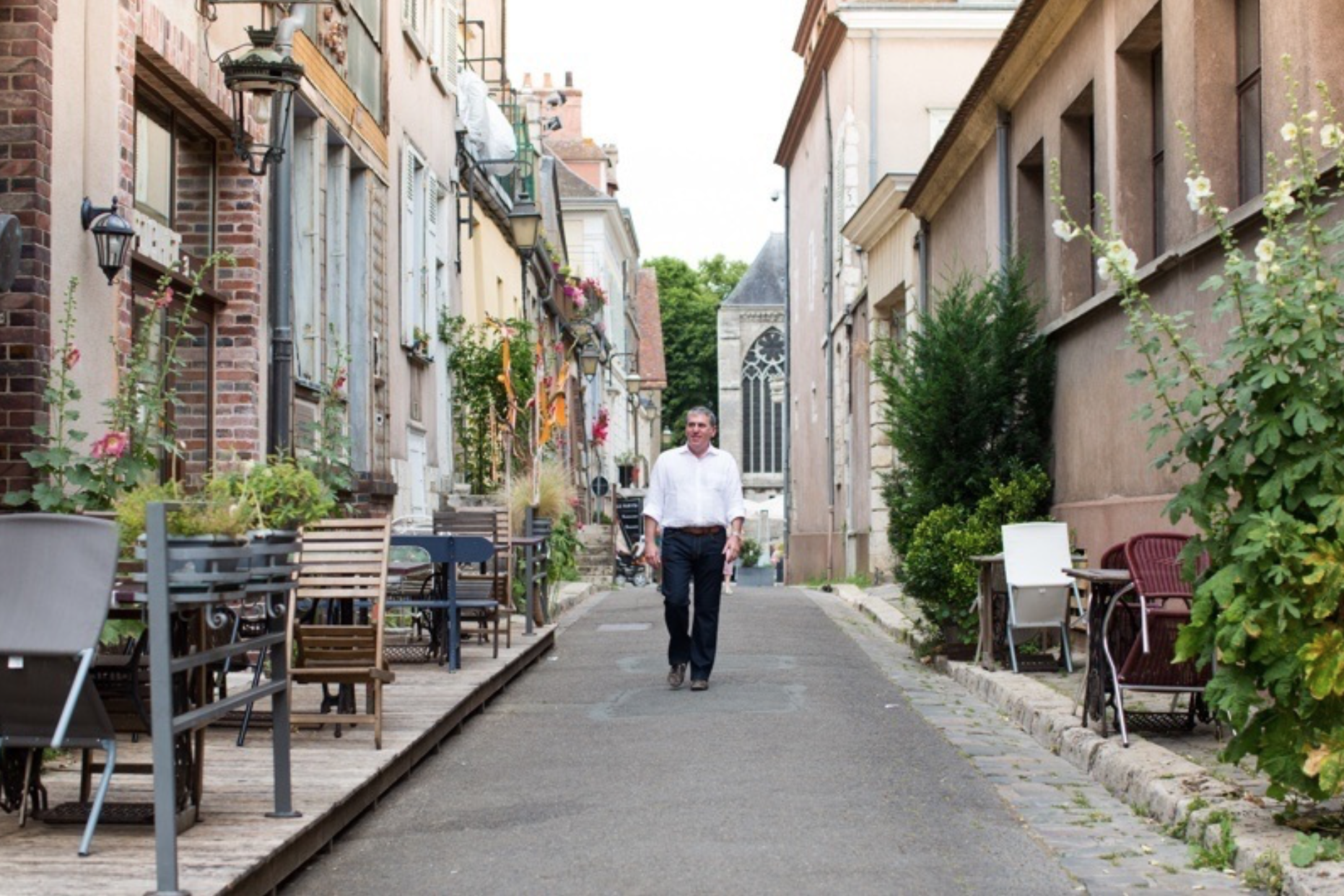 For the first time EVER, Memphis designer Greg Baudoin will be sharing his insider secrets and guiding a Design Tour and Antiques Buying Tour to France,  
Paris June 24-27 and Montpellier June 27-July 1st   
"Sur La Route"
Avec
Greg Baudoin
Sur La Route Avec Greg Baudoin is a phrase coined by Greg some time ago, it translates to "On The Road with Greg Baudoin" and it is so fitting!  While on the French roads with Greg, we will visit his favorite antique dealers from the Paris Flea markets to markets in the South of France,  Greg will also take us to the Design District in Paris and visit fabric showrooms with stops to his favorite restaurants in-between.
Some of the Details:
First…. Paris!
On June 24th, All Arrive at the Dauphine Saint Germaine Hotel and meet for Champagne to kick off our week! We will stay at this darling Boutique Hotel for 3 nights. We will walk together for dinner at Greg's go-to dinner spot
On June 25th, we will head out in the morning and Greg will take us to visit the Design District, we will visit some of the renowned Fabric Showrooms and see the Paris Design world through Greg's talented eye.  Afterward, we will head to one of his favorite Parisian Restaurants for a lovely lunch together! It's spectacular!
On June 26th, we will head to the Marche Puces Paris Flea Market!  We will shop and see all of Greg's favorite vendors, I can't wait to see what catches his eye! Afterward, we will lunch together at Philippe Starck's restaurant "Ma Cocotte" to unwind and relax.
The "Paris" portion of the trip only, is priced at $2995 pp, double occupancy-not including airfare.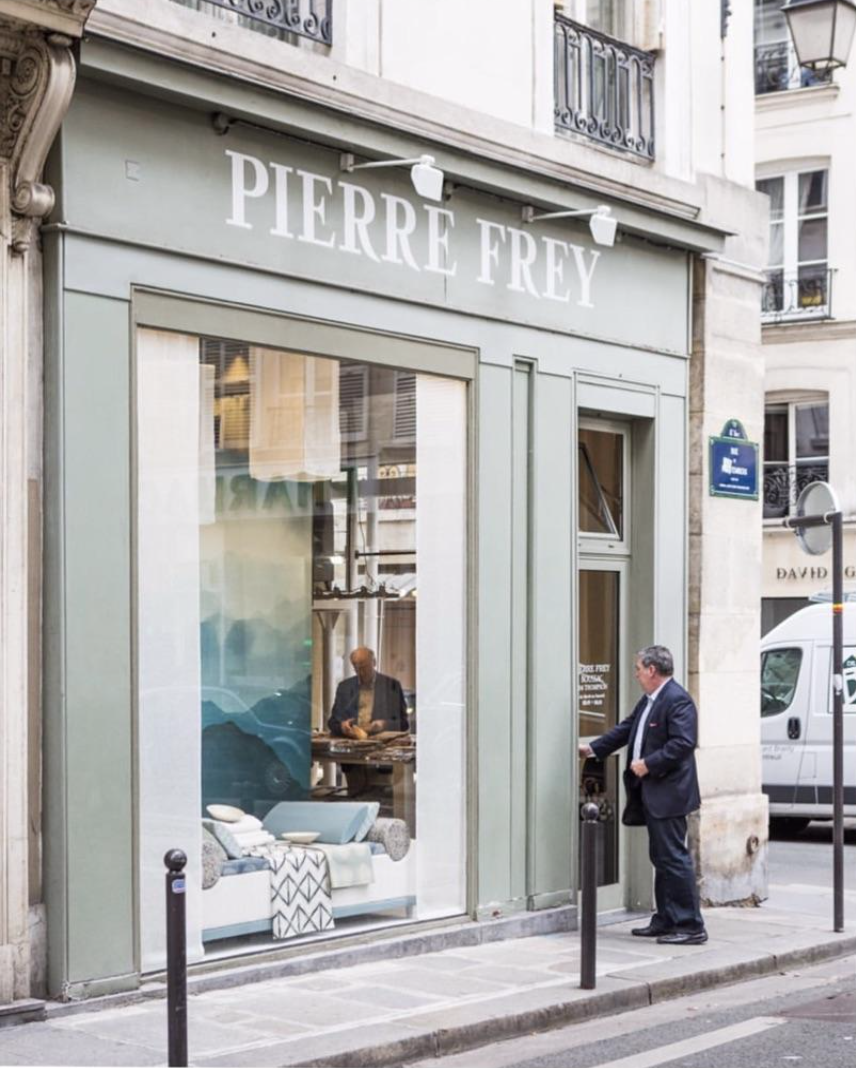 Greg entering Pierre Frey in Paris
On to the South!
June 27th, we'll rendezvous in Montpellier, France where private vans will pick up and take us to a lovely Courtyard Lunch and Greg's favorite Les Marronniers. We will check into our charming hotel where we will spend the next 4 nights together; that evening we will have a fun group dinner together at the hotel.
June 28th we will rise early and head off to the Buyer's market in Beziers where we will shop until the market ends at noon.  After the excitement of the market, there will be a free afternoon to explore, enjoy the pool and relax. Dinner that night will be on your own to do as you choose (and maybe have a quiet moment!) we will provide transport to town. 
June 29th we will have a day to discover the region, there will be a wine tasting and tour of a beautiful regional vineyard that will include a delicious lunch. That evening will be at your leisure, I'm sure every evening will include a sip and chat!
June 30th the Montepellier Antique Market will be calling our names and according to Greg, this is his favorite as it is large and well-stocked with finds!  Afterward, with our treasures for the week secured, we will head back to our hotel to share our finds, chat, relax and end the day with a group dinner at our hotel. 
July 1st we will check out of the hotel and say goodbye, private van transportation will return you to Montpellier for your return flight or train, you are also welcome to stay on!
The South of France portion of the trip only is $2895 pp/double occupancy – Airfare not included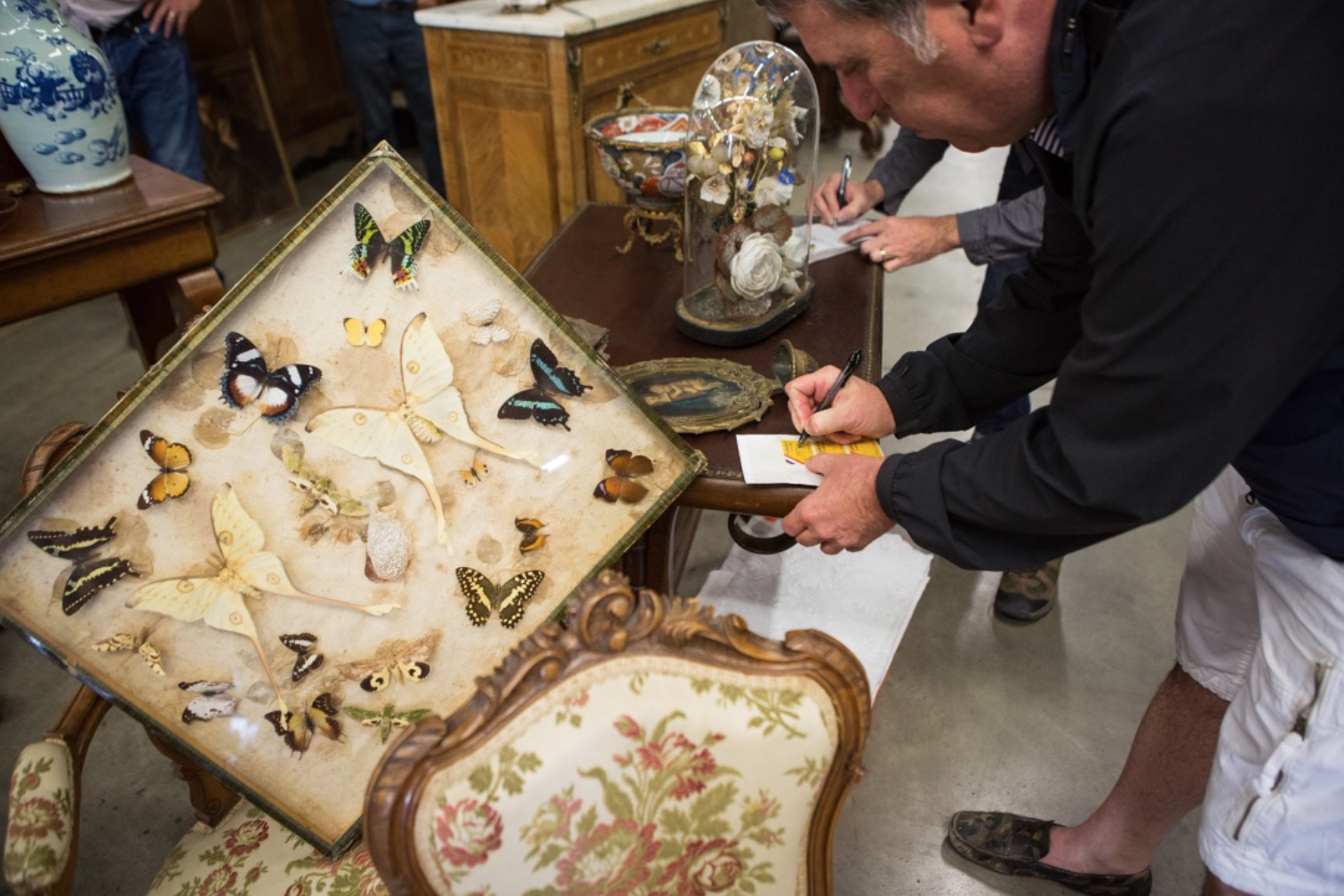 Greg hunting Antique Treasures in the South of France
Some Questions Answered
What is the cost?   

The Paris portion of the trip only is $2995 and the South portion only is $2895.  You

CAN

do both together for a total of $4400 per person double occupancy -not including airfare. The deposit is $1500. 

Am I required to make purchases?   No

! you are not although this trip is designed to facilitate shopping in France- If you don't find anything you like, that's ok! (

you

will

) 

Our Stay in Paris:   

We will be staying at a darling Boutique Hotel in the St. Germain area, there are shuttles available to and from the hotel.  Once you have your flight information, we will help you arrange the shuttle. As always I am at your disposal to help you organize your trip! You are welcome to come early or stay on!

What's included in Paris?  

Your stay in Paris will include 3 nights at the hotel including breakfast. Our meet-ups as described above and the meals on those days are included in your trip cost! (One dinner and two lunches) Hanging out with Greg is the icing on the macaroon!

How do I get to the South of France? 

  We will be meeting in Montpellier on Saturday the 27th around noon in the airport area. Because of people's varying schedules, your transportation from Paris to Montpellier is not included in the trip cost. You can fly from Paris to Montpellier on Friday evening OR on Saturday morning, once Greg and I book our flights we will be happy to share our flight info with you.  A train is also an option or you can even rent a car if you'd like to stay in France for a while! Again,

I'm happy to talk through any of the logistics with you

so that you don't feel stuck.

How do I get on the list or contact you?   

You will see a link for an application below. This trip has

VERY

limited space.

For Professionals ?

:   

Because this trip is

GEARED

towards Professionals, you may need to show documentation prior to the trip so that we can obtain your "buyers" cards for you. I am happy to answer any questions about this that you might have! If you are not a registered business (shop, booth space, etc) don't worry!