From My Favorite Town (And Person) On The Italian Riviera
Have you ever been to the town of Camogli in Italy? Neither had I until I reconnected with a friend who lives there. Camogli is a small Italian fishing village on the Italian Riviera that will capture your heart immediately. "Camogli" means "house of wives" because the beautifully colored houses on the beach were useful to help fishermen come back home, even in bad weather.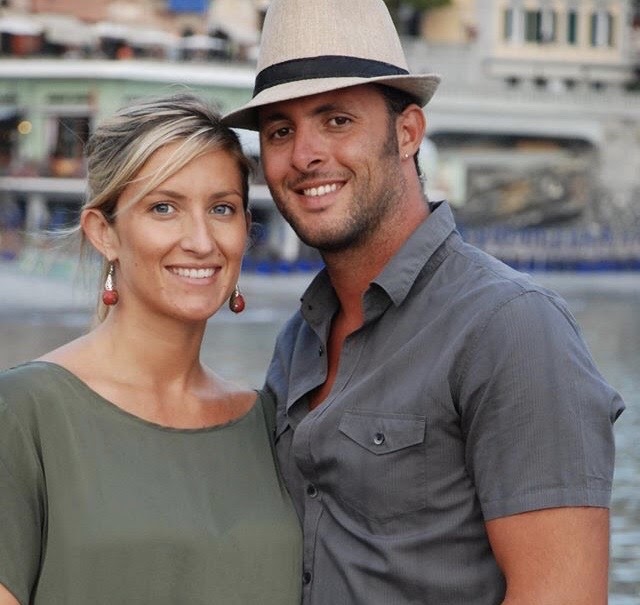 This beautiful village is home to our friend Cassandra Azevedo Maggiolo who is an American who went to Italy to play professional Water Polo, married a local fellow and stayed. She and her husband Stefano and their son Jackson live in this gorgeous town (that looks like a movie set) and run two restaurants, one of which is La Rotonda.
La Rotonda, with a terrace that juts out over the beach, positions you perfectly for amazing sunsets at dinner and has the BEST bar area on the water where you can order drinks and appetizers. This spot is not only a perfect for the sunsets, but a great spot to enjoy a local favorite called an Aperol Spritz. Now technically, the Aperol Spritz was said to be originally created in Venice but if you've been to any town in Italy around cocktail hour, you will see these beautiful orange drinks on almost every table.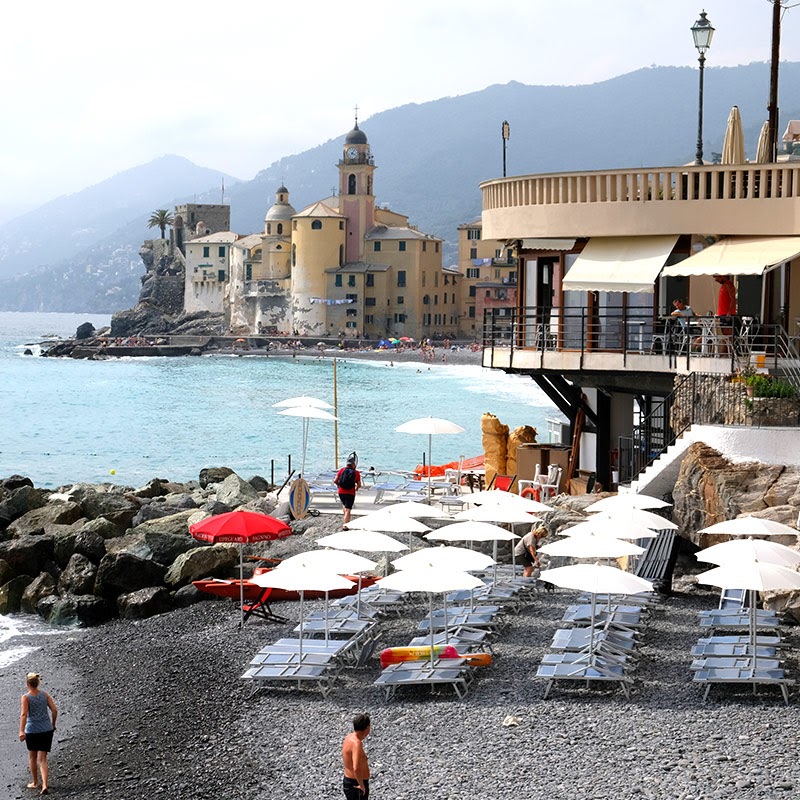 Since we are unable to be in Italy right now, we asked Cassandra (Cassie) to share some Spritz making tips so we could make one at home; she happily obliged.
And the Recipe:
DW: Ok, so what's all the fuss about these drinks, and do you have any tips on making them?
CAM: So, the Aperol Spritz is one of the favorites on the Italian Riviera. It's usually ordered for an aperitivo..which means before dinner. Christian, my main man bartender at La Rotonda in Camogli makes it simple yet delicious with a couple secrets
DW: We love a secret! Please share.
CAM: Ok, so here we go.
1. Fill the glass full of ice. Christian likes to use a wine glass but it's not necessary, just pretty
2. Add a shot of Aperol. If you aren't familiar, Aperol can be found in any store in Italy that sells alcohol, and at most good liquor stores in the States. In a pinch, I know it can be purchased online (there may be restrictions in your state) It is a bright orange liquid and hard to miss!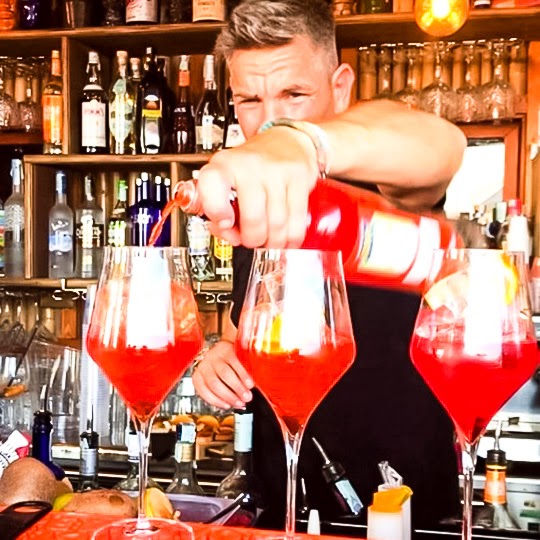 3. Next step is to add Prosecco (not champagne) almost to the rim and add a splash of sparkling water on the top! The Prosecco makes it quintessentially Italian.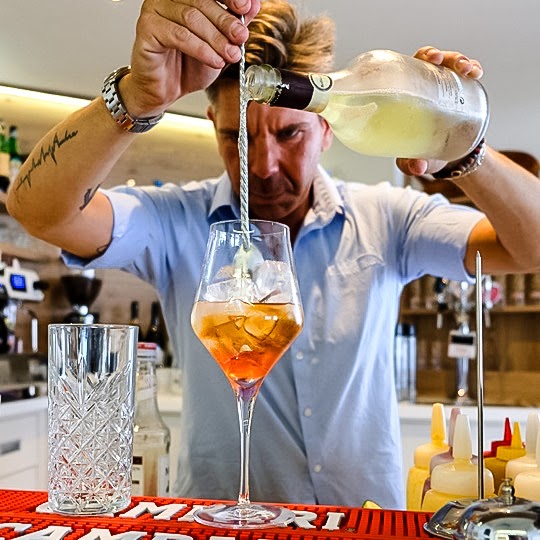 4. The secret tip is to add an orange slice BUT to rub it all around the rim first!
5. Mix it all together and enjoy!
DW: I have to say that another secret ingredient is the beautiful setting you have at La Rotonda. Drinking a Spritz and watching the sunset on the water is an incredible combination! Toss in some of your famous Focaccia and it is perfect!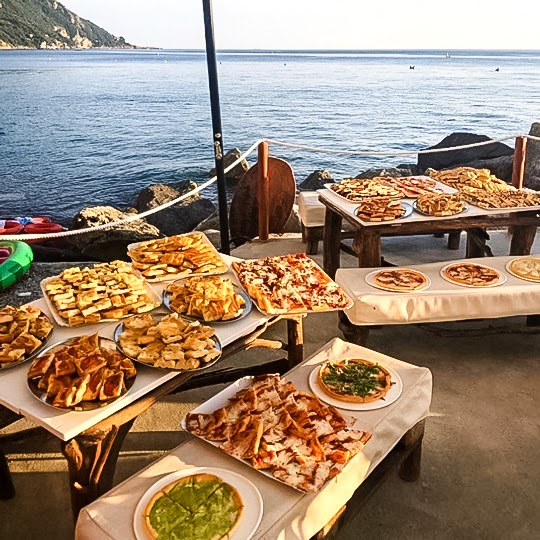 If you are ever looking for an ultra-charming place to visit in Italy, try Camogli, it will become an instant favorite. If you'd like to follow La Rotonda on Instagram https://www.instagram.com/larotonda_camogli/ or their website http://larotondacamogli.com
If you are interested in Cassie's Water Polo camps in Italy (with Brother/Olympian Tony Azevedo and Father/Olympic Coach Ricardo Azevedo) follow her here:
https://www.instagram.com/azevedowpitaly/
Thanks Cassie, we can't wait to enjoy a Spritz with you in person SOOOOON!