"
ALEX – More Vino!"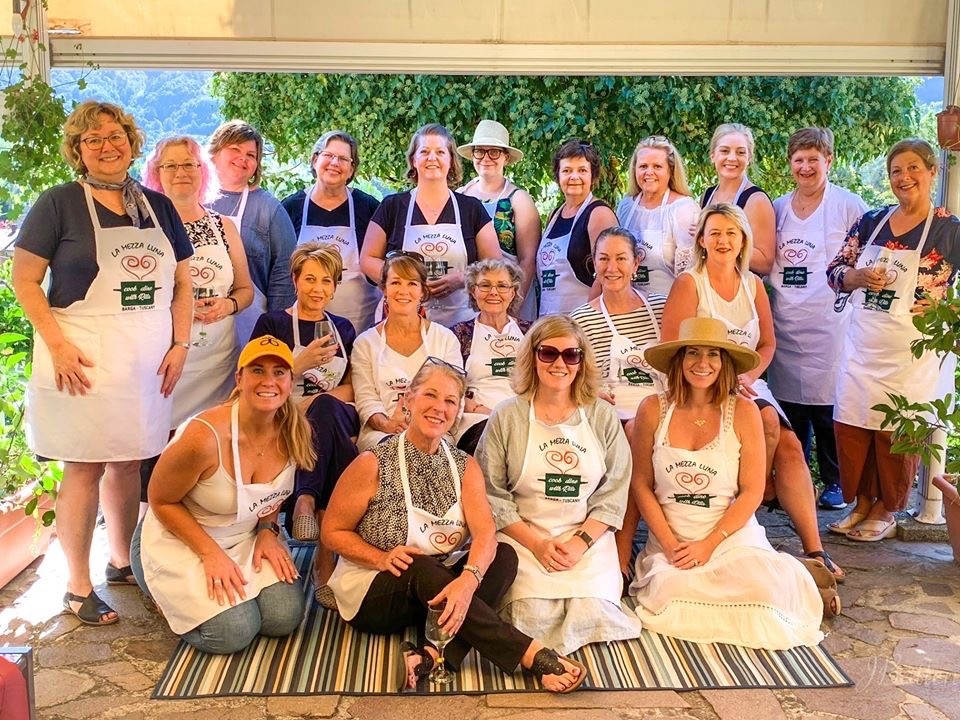 When planning our September Retreat in Italy for this year, I wanted to add a cooking class; people had requested it in the past and it sounded like it would be lots of fun.  I asked around and did some research and I kept coming up with the same name. RITA.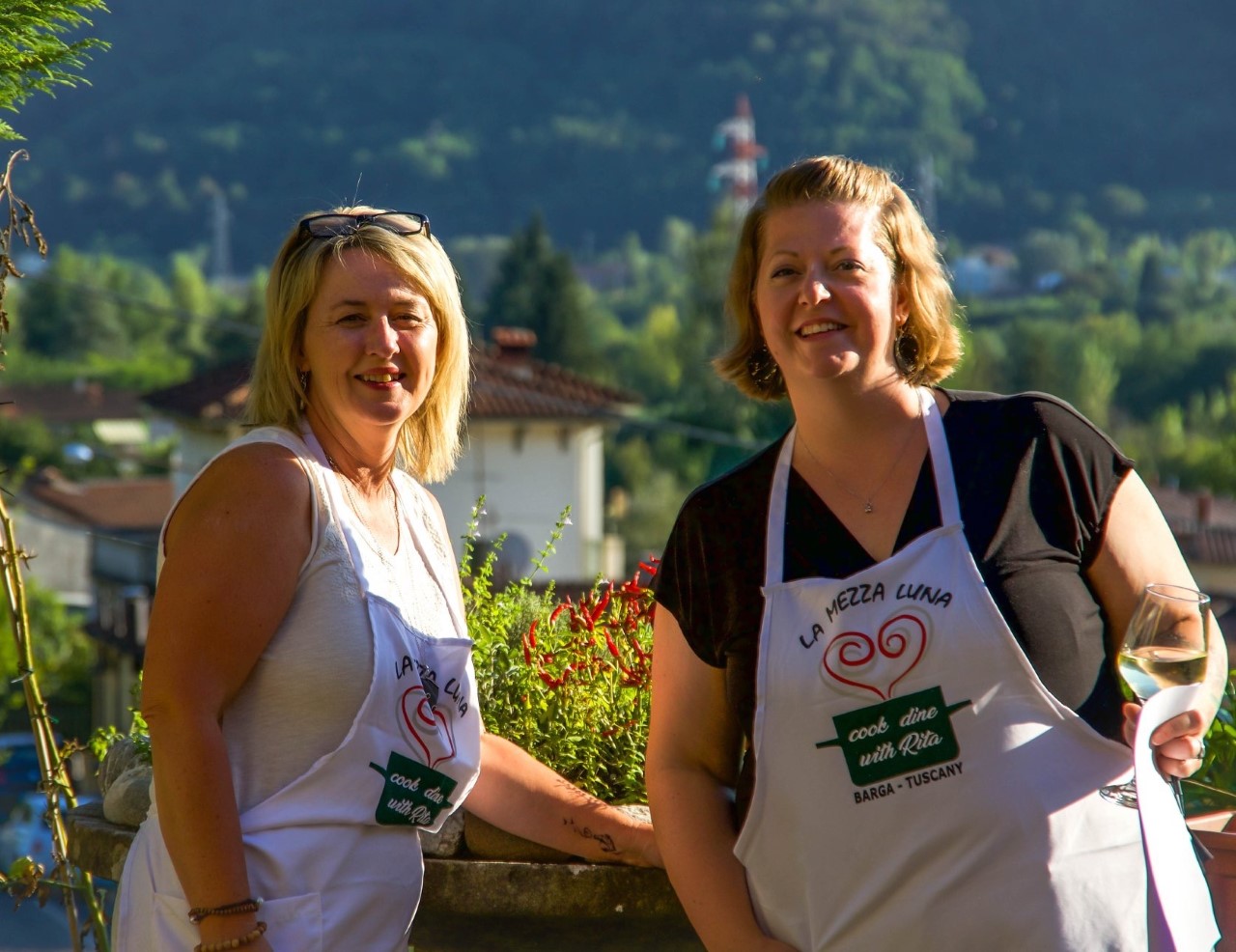 Rita and her husband Alex, run La Mezza Luna which is both a B&B and a cooking school and Rita and I corresponded for almost 6 months before we were able to nail down a time that fit both of our schedules.  Finally, the cooking class was set and she promised lots of fun and lots of flowing wine, even the top of the page on her website promised "exciting" cooking classes, this was going to be interesting!
Rita's background is a typical one for the area. Her parents and grandparents, originally from the Barga area in Italy,  emigrated to Scotland where they like many other Italian emigrants, opened their own catering business. Her English is perfect and her Scottish accent makes you want to hug her.  She commanded the room (which isn't easy with almost 20 people) and gave us all tips on what to do. We took turns at the pots, chopped along side her and drank lots of that wine, It was delightful.  When we had finished the sauces we got to work on the pasta, she offered a gluten-free option so a few of us jumped on that! We mixed with our hands, cut with wooden tools and ran the dough through the pasta maker, some with more skill than others; but through it all, we laughed, took photos and drank wine.  Anytime it looked like the wine might be getting low, Rita would shout in her booming voice "Alex-more vino!" and forward it would come. Alex was a gem. 
One thing NOT to be left out was the entertainment factor.  Between the time where the sauces were cooking and when we began to make the pasta, Alex…who is QUITE the singer, would fire up his one-man-band-type Karaoke machine and serenade us, he sounded like a full band!  Someone had the brilliant idea (maybe me) to ask Marian Parsons, Miss Mustard Seed, to sing a tune for us. Marian has a musical theatre background so she grabbed the mic and belted out a little "New York New York" while we sang along and danced. When the singing was over and the meal was cooked, we sat at a long family-style table and ate together under an awning with a beautiful view of the valley.  It was magical from start to finish. I hope you'll have an opportunity to join us while we cook with Rita, we are definitely doing it again. She is one in a million and as her website states, offers "exciting" cooking class. Grazie Mille Rita and Alex!